These are original designs printed onto A4 T-shirt transfer paper ready for you to iron onto your own white or light-coloured cotton-rich T-shirt or fabric. (For black or dark-coloured fabrics a different type of transfer can be supplied: please email for details on web@farcourt.co.uk.) They can be used on cushions, bags, quilt sections, whatever you like, as long as the fabric is made mostly of cotton. You can transfer the whole of the design or sections of it separately where the design allows, for example to make a border of leaves round a neckline using the "alpaca" transfer, or to use the Tortoise and the Hare on two separate items. Price £3.00 each, Post free. If ordering three or more items please enquire for a 20% discount on your order.

Animal cutout notecards

Contact Me
veronica castle 50 @ gmail.com




Follow Veronica Castle's board My Greetings Card designs on Pinterest.


How to apply the transfers


| | |
| --- | --- |
| | |
| Alpaca | Cat |
| | |
| Dog | Elephant |
| | |
| Fish | Cats with entwined tails |
| | |
| Jigsaw | Peacock |
| | |
| Two cats | Abstract |
| | |
| Tortoise and Hare | "Smile and Your Brain thinks you're Happy" |
| | |
| Sheep | Rick's Paradox |
| | |
| Rabbit | Cow |
| | |
| Steam Train | Tractor |
| | |
| Cockerel (rooster) | Basket of Eggs |
| | |
| Pig | |



Instructions for applying the t-shirt transfers

Some of the above designs are available already on t-shirts, and on other merchandise such as giant greetings cards, from Woolipops on Zazzle, and cafepress. Back to top


---
Zentangled animal cutout notecards
These are prints from original designs. The fold comes in the centre of the picture shown so both front and back are decorated. No greeting inside so can be used for any occasion: would obviously suit an animal-lover, but would make especially nice unusual cheery cards to send a thoughtful get-well message, birthday greeting or special invitation on. Would also make a great gift. Cut from A5 polished card folded to A6 size, with white C6 envelopes, they stand approximately 14 cm high. Supplied in a simple paper case or cellophane bag. Price £1 each post free: if ordering three or more please enquire for a 20% discount on web@farcourt.co.uk.


Cat cards

Cat 1
Cat 2
Sheep cards

Sheep 1
Sheep 2
Sheep 3
Sheep 4
Sheep 5
Sheep 6
Alpaca cards

Alpaca 1
Alpaca 2
Rabbit cards

Rabbit 1
Rabbit 2
Elephant and dog cards

Elephant
Dog - "Westie"


Back to top

Other greetings cards of mine are available from Greeting Card Universe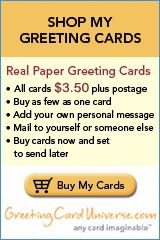 I also have designs available on items such as iphone cases, stickers etc., these can be found on Redbubble, here:

Back to top
---
How to apply a t-shirt transfer to light-coloured or white fabrics
Instructions for Inkjet T-shirt Transfer Paper, for transferring black and white or colour images onto white or light-coloured cotton or cotton-mix fabrics, canvas, and cloth-covered mouse pads, using an iron.

What you need:
A T-shirt transfer sheet, an iron and a flat, hard and smooth surface to iron on, a sheet of standard white copy paper and a suitable item to transfer onto, such as a white or pastel-coloured T-shirt, baseball cap, boxer shorts, cloth-covered mouse-pad, cotton napkins, handkerchiefs, etc.
You can transfer all of the artwork in one go, or only part of it - just cut out the motif you want to use before ironing.
Custom designs sometimes available: please email for details, web@Farcourt.co.uk.
Please remember that it is not possible to show White using this type of transfer. Only inked areas of the design will transfer: white areas of the design will appear as transparent.
Bear in mind the colour of the fabric you will be ironing onto - black or dark coloured areas of the design will show to good effect on a white or pastel-coloured fabric, but a black and white design ironed onto a black T-shirt will not show up at all: we can print a design onto transfer paper for DARK fabrics if required (see below).
Transferring
Do not scratch the transfer surface.
Avoid exposure of the transfer to moisture, high humidity and high temperature as these could affect drying time and image quality.
Preferably, fabric should be pre-washed, as washing removes all impregnations present in the fabric and other auxiliary materials which could lead to bad adhesion of transferred pictures.
Prepare a hard, stable, heat-resistant surface suitable for ironing on, eg. strong cardboard. An ironing board is not recommended!
Preheat the iron to its highest setting (takes approximately 5-10 minutes). Recommended ironing temperature: 210 degrees C. (410 F) (Do NOT use a travel iron or steam setting!).
You can also use a heat press. Recommended transfer temperature 175 to 180 degrees centigrade (350 F) and press for approx 10-15 seconds.
Briefly iron the fabric to ensure that it is completely smooth, then place the transfer paper onto it with the printed image facing downwards. Do NOT use the steam function.
Make sure that the heat is evenly transferred over the entire area - Iron the transfer paper, applying as much pressure as possible in an up-and-down motion across the transfer. When moving the iron, less pressure should be given. Don't forget the corners and edges.
If the back of the paper yellows while ironing, try moving the iron faster, reducing the heat setting (some irons are hotter than others, try reducing from the linen to cotton settings), or reducing the total ironing time. You may test your iron by first ironing plain copy paper. Possible brownish discolouration of the white areas of the transfer paper will not affect the quality of the transfer in any way.
Let cool completely.
Gently fold the fabric near an edge of the transferred image then smoothly and evenly peel away the release sheet.
Cracks or peeling edges indicate insufficient ironing: transfer may be re-ironed covered with greaseproof paper or liner that was peeled away if you are not happy with adhesion.
Fixing
The fixing process removes any surplus ink from the transfer and gives the transfer a fabric-like texture.
Matt finish: allow the transfer to cool then cover with a sheet of standard white copy paper and press once again with the iron for 5-10 seconds, immediately remove the paper while it is still hot.
Glossy Finish: As above except use greaseproof paper instead of copy paper and only remove when cold.
Mousepad: the fixing, for a matt and glossy finish is only possible with greaseproof paper.
Washing

Wash the garment/fabric before wearing/using.
Wait 24 hours before washing for the first time (drying time).
Fabrics bearing transfers are machine-washable up to 40 degrees centigrade. Always wash garments inside out. Do not use aggressive washing detergents or bleach of any kind. Do not tumble-dry.
Never iron directly over the transferred motif. Cover first with white copy paper, a sheet of greaseproof paper or iron on the reverse side.
Tip: you can make the colours even brighter by repeating the fixing process. Please note it is possible that a slight smell may arise during ironing. This is due to the transfer paper being subjected to heat and is completely harmless.
Directions for Applying T-shirt Transfer to black or dark-coloured T-shirt or other cotton-rich fabrics
If you want to transfer only part of the design, cut out the part you want to transfer leaving a narrow margin of around 5mm round it. The white background will transfer as solid white.
Carefully peel off and discard the base paper from the printed coating. The coating is a thin film-like material.
Place the image film onto the fabric with the printed (picture) side facing upwards.
Cover the image with ordinary greaseproof paper. (Please note this is not included with the transfer).
Pre-heat the iron, or set the heat-press machine to a temperature of 165 degrees centigrade.
Iron firmly all over for 15-30 seconds on a high heat setting, or follow the instructions for your heat-press machine.
WAIT UNTIL THE ITEM HAS COOLED DOWN.
Peel off the greaseproof paper.
Washing
It is best not to wash the fabric for at least 24 hours after applying the transfer.
Wash in cold or 30-40 degree water. Use the washing machine setting for Delicates or Wool. Do not use strongly alkaline detergents, or bleach. Avoid rubbing the transferred pattern if hand-washing.
Do not wring - Line-drying in the shade is recommended.
Do not dry-clean.
Back to top